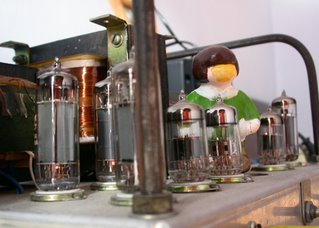 Posted by
John Keller
For a long time now, analog electronic architectures have been considered black magic among mainstream systems designers. Analog is difficult to design, simulate, and implement, and has been the realm of a small cadre of lunatic-fringe mad scientists for whom analog has been a career focus.
That may not be the case much longer, however, due largely to work at the Georgia Institute of Technology in Atlanta, according to a story by
Sunny Bains
in EE Times entitled
Analog's answer to FPGA opens field to masses
.
Georgia Tech scientists
have come up with field-programmable analog arrays, otherwise known as FPAAs, which have the potential to make
analog design
far more accessible to mainstream engineering than it is today to tackle sophisticated and low-power solutions to problems like converting
analog information
to digital data.
As it is, only about 3,000 analog engineers in the world are practicing their craft today, according to the
EE Times
article.
Exploring power-efficient analog solutions could be particularly beneficial for military and aerospace electronics engineers who must deal with applications like radar, electronic warfare, and signals intelligence that must convert massive amounts of analog information to digital data before passing it along to sophisticated digital processors. Writes EE Times:
If FPAAs encouraged even a small proportion of those engineers to start using analog technology, it would make a huge difference. "The aim is to feed these approaches into mainstream engineering," Hasler said. "That process is starting by providing a strong educational infrastructure, which is already happening at the grass-roots level."
Just like field programmable gate arrays (
FPGAs
) have created a revolution in digital signal processing, perhaps a new generation of FPAA technology may be the next fundamental advancement in electronic design.
One big advantage of FPAAs could be an increase in processing speed because analog computations often have much better scaling between resolution and computation time. With analog, each additional "bit" does not require its own operations, writes EE Times.
It seems that the electronics and computing industries have been waiting for quite a while for the next major technological revolution. Leading-edge microprocessors and FPGAs certainly have been advancing, yet their progress has largely been incremental.
It will be interesting to see what the next generation of analog circuitry might bring.