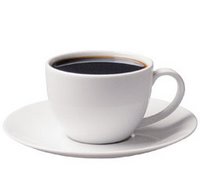 Posted by
Courtney E. Howard
"What is the deal with COTS components in mil-aero
embedded software
?" Sorry to wax nostalgic there, with my spot-on impression of Jerry Seinfeld ... My likely feeble attempt at humor aside, I do have a valid question or two about the use of
open-source code
and software components in military and aerospace applications.
I talk to a great deal of industry pundits, and conflicting viewpoints abound with regard to commercial components (including open-source code and
Java
, C, and C++ programming languages, as examples) in mil-aero software solutions.
Some say the use of Java and open source in mil-aero applications is widespread. Others say both are not accepted in mil-aero projects. Some say no open source code, especially of questionable origin, should be used in mil-aero. Open source proponents profess the time and cost savings, the expanded feature sets, and the community of thousands upon thousands of developers and programmers constantly working on and improving software components. Some believe Ada is the only way to go, others rely on Java and look forward to the upcoming release of a secure version.
What say you?
I invite you to share your input, insights, comments, questions, and experiences -- here, in our forum. If you'll be at the
Military & Aerospace Electronics Forum
in San Diego next week, perhaps we can discuss it over some java (pun intended).